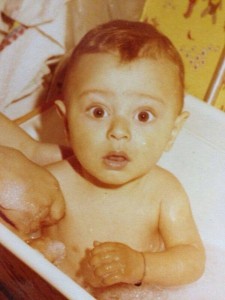 Avi Benedi was born in Israel on 2 April 1980. When he was four years old, his family moved to live in Vienna, Austria. His parents have Russian roots. His father, Eduard Babadost, is a famous tenor in Austria, and his grandfather is a folk artist in Tadzhikistan. Avi Benedi has two brothers: one is a jewellery and fashion designer, and the other is the talented young director, Lior Babadost.
From a tender age, Avi has had only one passion: music. That inspired him to start pursuing his dream of becoming a singer and music composer. At the age of two, he started to play the drums, a tradition followed by all men in his family. When he was six, Avi received an accordion from his father as a gift, and that became his big passion in the next few years. At eight, he began playing the classical guitar and attending a specialised music school in Vienna for three years. The next instrument he got heavily into was the synthesiser. At that point, he joined his grandfather's band, which performed Israeli folk music.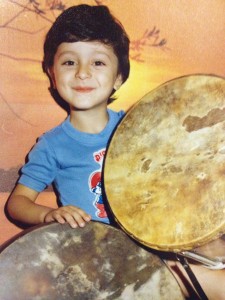 Avi speaks and sings in a number of languages: Hebrew, English, German, Russian, Bulgarian, Persian, Bukhori, Slovakian and Romanian.
Avi Benedi has graduated from the College of Photography and Film Arts in Vienna. From 1999 until 2008, he worked as operator-in-charge at Austrian TV channel ATV, but that did not prevent him from continuing to follow his dream.
In the meantime, he began writing his own music and working professionally with his band, which was called Diamond Band. Together, they became very popular and, in the period 2003-2006, performed many concerts across the world. In Israel, Avi Benedi and the Diamond Band had their breakthrough hit with the song Live Like In A Movie, which was at the top of the music charts for four weeks.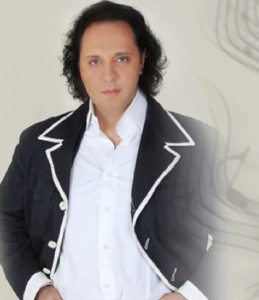 In 2006, Avi Benedi launched his solo career in Russia, where he moved to live for several years.
Avi Benedi has written songs for a number of world-famous artists from Russia, Armenia, Israel, Tadzhikistan, Austria, Bulgaria, Romania, etc.
As a performer, he has released two albums: Avi Benedi & Diamond Band in 2001 (in Austria) and We Met Late (Встретились поздно) in 2012 (in Russia). Also, Avi Benedi's single En il Rosh came out in Israel in 2005.
Since the beginning of 2014, Avi Benedi has been working together with Bulgarian record label Payner. As a singer and composer, Avi Benedi became famous in Bulgaria for his two collaborations with Emilia: Who Will Tell Him (Boi Tegali Li) and Balkania. Meanwhile, he started to write songs for other Bulgarian performers signed with Payner, including Ani Hoang, Sonya Nemska, Yunona, Anelia, etc.
After the success of his two duets with Emilia, Avi Benedi gained popularity in Bulgaria and has been a special guest at concerts broadcast by TV channel Planeta and of many TV shows. His duets with Emilia also led to his involvement in the Planeta Summer 2014 national tour. In February 2015, Who Will Tell Him won the Best Duet of 2014 prize at Planeta's Annual Music Awards.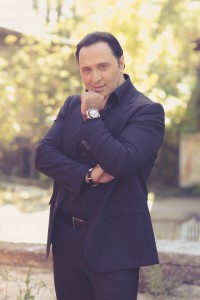 On 29 October 2014, Avi Benedi officially launched his first solo project written as a gift to Bulgaria: Bozhe Pazi (God Help Them). It was dedicated to the human tragedy resulting from the catastrophic floods in Bulgaria in 2014.
Avi always bets on projects composed by him. His music videos are always shot by his talented brother: director Lior Babadost.
Avi likes to compose music in his favourite styles, which include ethnic, Balkan music, reggaeton, Bollywood music, pop and modern style.
Avi's music career continues to develop to this day, not just in Bulgaria but also worldwide. His greatest source of happiness is his friendships and the appreciation expressed for him by world-famous artists and music stars.